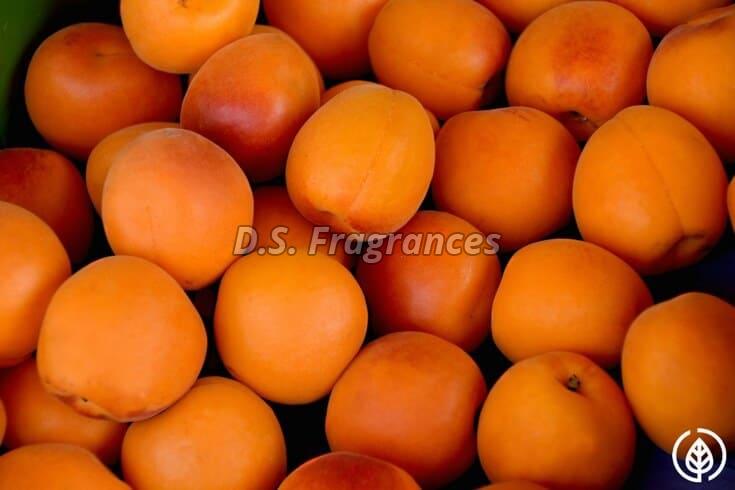 Business Type
Manufacturer, Supplier
Type
Carrier
Shelf Life
1 Year
Form
Liquid
Click to view more
Preferred Buyer From
| | |
| --- | --- |
| Location | Anywhere in India |
Product Details
| | |
| --- | --- |
| Botanical Name | Prunus Armeniaca |
| Plant Part | Kernel |
| Extraction Method | Cold Pressed |
| HS Code | 3301 |
| This Prices Including | 18% GST Tax + All other Taxes |
| Note | Samples are free |
D.S. Apricot Benefits the Liver, Eyes & Digestive System

1. Protects the Liver
Besides being the largest internal organ in the human body, the liver is also one of the most important. It has a long list of functions, from producing proteins that help blood clotting to breaking down fats to produce energy.
Some research suggests that the apricot fruit benefits the health of your liver and may even protect against liver disease.
In one animal study published in the British Journal of Nutrition, apricot was able to protect against liver damage as well as fatty liver, a condition characterized by the accumulation of fat in the liver. (1) Another animal study out of Turkey found that supplementing rats who had part of their livers removed with sun-dried organic apricot helped promote liver regeneration. (2)
Consuming an anti-inflammatory diet, reducing your stress levels and getting in more physical activity can also help give your liver function a boost.

2. High in Antioxidants
In addition to supplying a wide array of important micronutrients, apricots are also loaded with antioxidants. Antioxidants are compounds that protect against free radicals and prevent damage to cells. They may also reduce the risk of certain chronic conditions like heart disease and cancer. (3)
Apricots are loaded with carotenoids, a type of pigment with antioxidant properties. According to one study published in the Journal of Agricultural and Food Chemistry, apricots are especially high in carotenoids like beta-carotene, beta-cryptoxanthin and gamma-carotene. (4)
Besides apricots, other fruits and vegetables, as well as herbs and spices like turmeric and cilantro, are also high antioxidant foods that you can easily incorporate into your diet.

3. Reduces Inflammation
Inflammation is not necessarily a bad thing. In fact, it's a perfectly normal response triggered by the immune system to keep out foreign invaders and protect the body from injury.
Chronic inflammation, on the other hand, can wreak havoc on your body and contribute to diseases like heart disease, diabetes and rheumatoid arthritis.
Some studies have found that apricots could possess potent anti-inflammatory properties to help protect against disease. The apricot seeds, in particular, are believed to be effective in relieving inflammation. In one animal study, giving rats apricot kernel oil extract helped protect against ulcerative colitis, a type of inflammatory bowel disease. (5)
Other anti-inflammatory foods include leafy green vegetables, beets, broccoli, blueberries and pineapple.

4. Supports Regularity
Apricots are loaded with fiber, providing about 3.1 grams — or up to 12 percent of your daily needs — in just one cup.
Fiber moves through the body undigested, helping add bulk to stool and prevent constipation. One analysis composed of five studies showed that increasing fiber intake helped increase stool frequency in patients with constipation. (6)
Sweet apricot seeds, which are commonly sold as snack foods, can supply even more fiber. A 1/4-cup serving contains an estimated five grams of fiber, meeting up to 20 percent of your daily fiber needs.
In addition to apricots, other high-fiber foods that can help alleviate constipation include fruits, vegetables, legumes, nuts and seeds.

5. Promotes Eye Health
Apricots are an excellent source of vitamin A. Just one cup of raw apricots can knock out 60 percent of the vitamin A you need for the entire day while a cup of dried apricot can nearly fulfill your daily vitamin A requirements all on its own.
Vitamin A plays a central role when it comes to eye health. In fact, vitamin A deficiency can result in symptoms like night blindness, dry eyes and vision loss.
Besides being rich in vision-boosting vitamin A, apricots may benefit eye health in other ways. A 2016 animal study, for example, showed that applying apricot kernel extract topically helped reduce dry eyes by promoting tear fluid production in mice. (7)
Other top vitamin A foods include beef liver, sweet potato, carrots, kale and spinach.
Read More...
Looking for "
Apricot Oil

" ?
100ml, 250ml, 500ml & 1kg