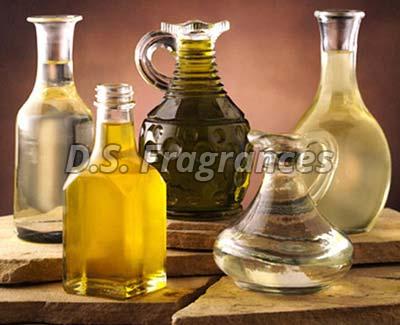 Attar is an essential oil derived from natural sources or botanical ingredients. Manufacturers extract these oils through a steam distillation process. Persian physicians derived attar from the flowers. In the 21st century, people consider attar a natural perfume free from harmful chemicals. Due to natural botanical extract, the attar is slightly more expensive than artificial perfumes.
Process of Making Rose Attar
Rose attar is an essential oil that is extracted from rose petals. Due to its unique flavour and smell, rose attar is one of the widely used attars in the cosmetic industry. Manufacturers can get rose attar through the steam distillation process. Persian people control the rose attar manufacturing process that is unique.
High-quality rose is an essential ingredient of the rose attar. Some rose attar consists of alcohol, while some rose attar doesn't contain alcohol. Indian &Arabic non-alcoholic attar manufacturers always make non-alcoholic rose attar.
Benefits of Using Non-alcoholic attar
Non-alcoholic perfumes are different from usual alcohol-based perfumes. The unique benefits of using non-alcoholic attar are as follows-
• Non-alcoholic attar offers constant fragrance, and there is no alcohol content in this type of attar. There is no risk of evaporation; thus, the smell of the attar stays for a long time.
• Non-alcoholic attar is famous for its strong smell, and they are not costly.
• For sensitive skin people,non-alcoholic attar is a unique option.
• Non-alcoholic attar contains essential oils that are essential for sensitive skin. One can pack this attar in small bottles that are easy to carry.
• Non-alcoholic attar is non-inflammable, a unique advantage of the non-alcoholic attar.
The Uniqueness of Alcohol-free Attar
If you want to smell good and don't want to waste money, you can select unique ranges of Indian & Arabic non-alcoholic attar from various online stores. This type of attar doesn't harm the environment and humankind.
In the modern era, French perfumes rule the global perfume market. But in recent years, Indian and Arabic cosmetic manufacturers have been trying to develop organic aromas derived from natural sources such as sandalwood and different flowers. Kannauj in Uttar Pradesh is the attar capital of India. Lots of manufacturers work in this area to make various types of attar.
How to Choose Non-Alcoholic Attar?
When you decide to buy any alcohol-free attar, you should follow the following steps-
• Try to buy the alcohol-free attar from reputable stores, whether offline or online.
• Check the active ingredients of the attar before buying it. It is essential for your skin. Sensitive skin people always check this.
• Try a small quantity to avoid the spoil of a particular place.
• Try to use the non-alcoholic attar by using a cotton ball. Do not apply non-alcoholic attar directly by hand. Try to check the product review for your benefit.
These are the unique benefits and essential information you should know before buying from any offline or online store. If you want to get the authentic flavour of attar, you must choose a good attar supplier.