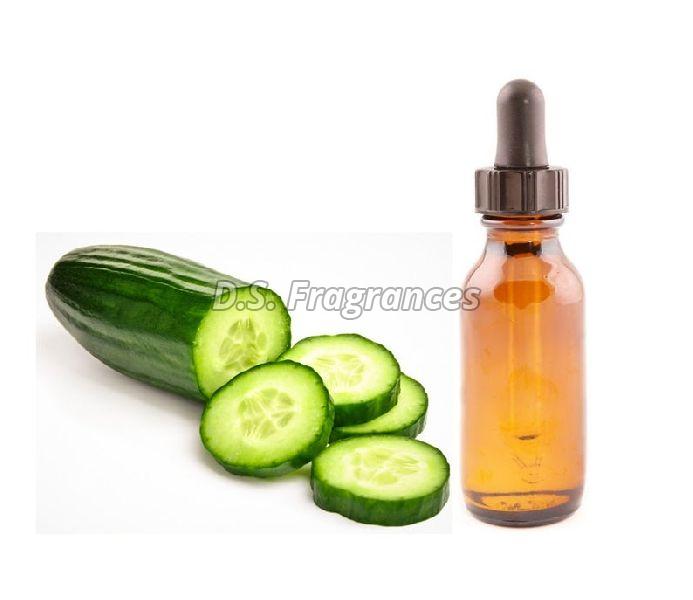 Business Type
Manufacturer, Exporter
Type
Carrier
Application
Food Flavoring, Medicine
Shelf Life
1 Year
Click to view more
Preferred Buyer From
| | |
| --- | --- |
| Location | Anywhere in India |
Product Details
| | |
| --- | --- |
| Color | Pale Yellow |
| Form | Liquid |
| Botanical Name | Cucumis Sativus |
| Plant Part | Seeds |
| Extraction Method | Cold Pressed |
| HS Code | 3301 |
| This Prices Including | 18% GST Tax + All other Taxes |
| Note | Samples are free |
D.S. Cucumber Seed Oil And It's Benefits On Skin

1. It's anti-inflammatory
If you're having troubles getting rid of acne, applying cucumber seed can be one of your best solutions. It has a lot of acids that can tone down swelling, redness and irritation. It also has a mild cooling effect to refresh your skin.
Other than its acid content, the oil can also inhibit the function of some pro-inflammatory enzymes in your body, such as the cyclooxygenase 2 or COX 2. Inhibiting these enzymes means halting any active inflammation in your skin and preventing new ones from forming.
And it's not only effective against acne. Cucumber seed oil is also helpful in treating rashes, minor burns and even insect bites. Aside from these properties, the cooling effect of cucumber also makes it good to use in soothing mild sunburn, eczema and itching.
2. It slows down signs of skin aging
Cucumber oil contains potent antioxidant properties to fight these free radicals and defend your skin from their harmful effects. On top of the protection it can give you, the oil also has the capability to encourage skin cell regeneration.
With its high content of vitamin C, beta-carotene and manganese, cucumber oil can stimulate collagen production, too. Collagen is the protein that provides the structure of your skin.
Although it's naturally produced in your body, stress and the aging process can greatly slow down its production. But, by applying cucumber seed oil to your face, you get to boost your body's natural collagen synthesis without having to rely on chemicals and synthetic ingredients.
You can also use the oil to address any stretch marks you have. It has a good amount of silica that can fill in the breaks and splits of your skin to make it more supple and elastic.
3. It's a great moisturizer
Cucumber seed oil is great to use on almost all skin types, but those that have dry, combination and aging skin can best benefit from it. It's also good to use on skin suffering from psoriasis and eczema.
The oil has tocopherols which work to fortify your skin's natural barrier. It helps lock in moisture to make your skin soft, hydrated and elastic. Aside from tocopherols, you can also find phytosterols in cucumber oil. This component nourishes your skin cells so they can undergo their normal cycle or regeneration.
4. It can detoxify your pores
Take care of your blackheads and whiteheads by using a toner or cleanser containing cucumber seed oil. The oil is known for its capability to lift off deep-seated dirt and impurities from the pores.
Aside from unclogging your pores, cucumber oil can also remove toxins that are making your skin unhealthy and dull. These properties are made possible with the oil's vitamin B1 and C content.
Another good way of using the oil is to mix a few drops of it on your face steams and masks. Other than helping you get rid of your skin impurities, the scent of the oil can also make you feel more rejuvenated and relaxed. It's great for de-stressing both your body and mind.
On top of helping moisturize your skin, both of these components also help you regain its natural balance with its rich omega-6 fatty acid content.
5. It soothes your under eye area concerns
Unlike most types of oil that feel heavy when applied, cucumber oil is light and mild. It can sit on the skin under your eye area without causing any irritation or even loss of moisture. The good thing about the oil, when used in such way, is that it can it can address your fine lines while reducing your dark undereye circles.
Read More...
Looking for "
Cucumber Seed Oil

" ?
100ml, 250ml, 500ml & 1kg