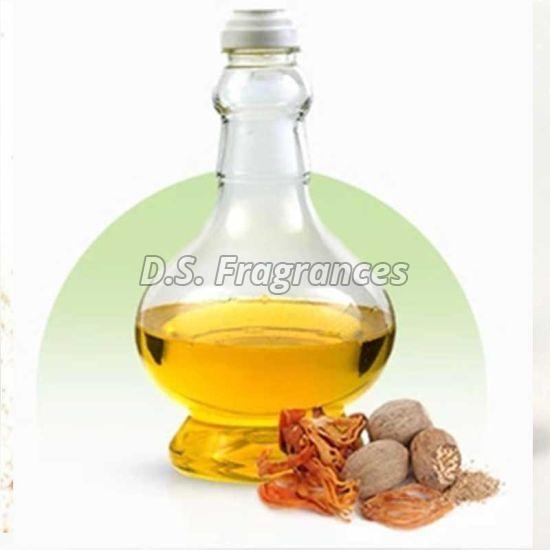 Business Type
Manufacturer, Supplier
Color
White
Part
Seeds
HS Code
3301
Click to view more
Preferred Buyer From
| | |
| --- | --- |
| Location | Anywhere in India |
Product Details
| | |
| --- | --- |
| Botanical Name | Myristica Fragrans |
| Extraction Method | Steam Distillation |
| Storage | Cool & Dry Place |
| This Prices Including | 18% GST Tax + All other Taxes |
| Note | Samples are free |
Nutmeg Benefits and Uses
1. Relieves Pain and Inflammation
If you suffer from chronic, persistent pain, this spice may be able to help provide relief. Decreased pain may rank as a top health benefit of nutmeg. It can be especially beneficial for pain related to inflammatory conditions, such as arthritis.
According to one animal model published in Food & Nutrition Research, nutmeg oil may help alleviate inflammatory joint pain while also reducing swelling. Another study conducted by the National Institute of Hygienic Sciences in Japan showed that specific compounds found within the seed were effective at decreasing inflammation in mice.

2. Boosts Brain Health
Although current research is limited to animal models and in vitro studies, some evidence suggests that nutmeg may have neuroprotective properties that could help optimize brain function and protect against disease.
A recent 2017 animal model reported that the volatile oils extracted from the seed were able to alter levels of specific neurotransmitters in the hippocampus, which is the region of the brain associated primarily with memory. According to the researchers, this may aid in the treatment and prevention of several neurodegenerative disorders, such as Alzheimer's disease and Parkinson's, although more research is needed to understand if these results are applicable to humans as well.

3. Supports Better Sleep
A pinch or nutmeg in a glass of warm milk is a common natural remedy recommended to help treat insomnia and promote better sleep. But can nutmeg help you sleep, or is it little more than a myth?
Several studies have focused on the insomnia-busting properties of this spice and demonstrated that it could be an effective remedy to help support better sleep. In one study, taking a capsule containing nutmeg for four weeks was found to improve symptoms of insomnia while also enhancing mood and decreasing weakness. Similarly, an animal study published in the Journal of Ethnopharmacology showed that taking an extract of nutmeg helped significantly increase the duration of sleep in chickens.

4. Promotes Digestion
When paired with a balanced diet and healthy lifestyle, adding a few servings of nutmeg to your daily routine may help optimize overall digestive health.
Not only does it have powerful anti-inflammatory properties to protect against conditions like leaky gut, but certain compounds found in this spice also have been shown to have a healing effect on stomach ulcers in some animal models. A study conducted by the Department of Pharmacology at the All India Institute of Medical Sciences also demonstrated that nutmeg could decrease loose stools to help treat diarrhea and support regularity.

5. Improves Heart Health
The heart plays a vital role in health, pumping blood through the body to supply the tissues with the oxygen and nutrients that they need to function and thrive. Promising research suggests that nutmeg can improve several aspects of heart health to keep your heart healthy and strong and protect against disease.
For example, a 2016 animal model found that the seeds were effective at lowering levels of total and "bad" LDL cholesterol in rats, both of which are risk factors for coronary heart disease. Meanwhile, another study conducted on rabbits showed that nutmeg extract decreased total and LDL cholesterol as well as triglycerides. It also helped block the aggregation of blood clots. This could aid in the prevention of conditions like stroke.
Read More...
Looking for "
Nutmeg Oil

" ?
100ml, 250ml, 500ml & 1kg